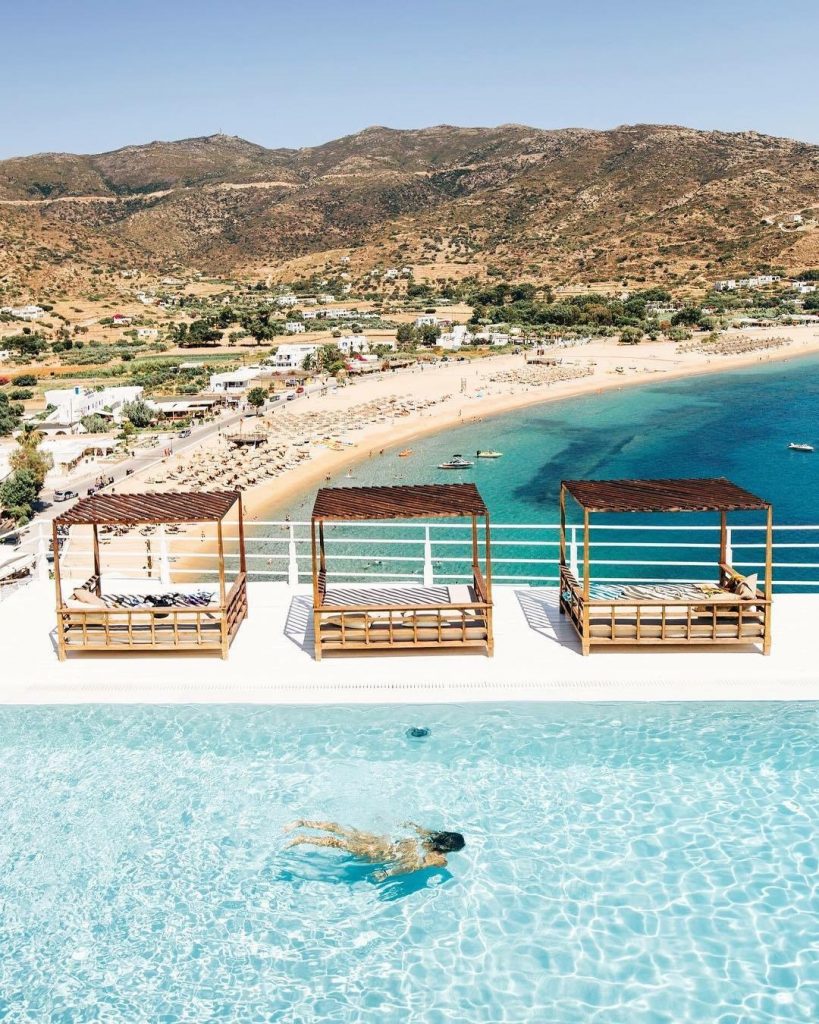 Which are the best beaches in Ios? The island of Ios has some of the best beaches in the Cyclades, envied by many. But why do the beaches of Ios stand out and what makes them so special and unique?

Beaches with crystal clear blue water and gold sand
Most of the beaches in Ios have turquoise colored water and gold sand. The beaches of the island are mainly located near Chora and the main port of Ios and they are easily accessible. The island has more than 30 beaches to satisfy every taste. Some of them are organized and some aren't, some are crowded and others quiet. You can find beaches with sand or pebbles, but they all have crystal clear water. The incredible quality of Ios' beaches can thus convince even the most skeptical or demanding traveler that Ios can offer a complete vacation package. Some of Ios' beaches have won the Blue Flag as well.
Which beaches should I visit;

The island has very famous beaches, Mylopotas being one of them. The beach of Mylopotas is a fully organized sandy beach which provides swimmers a beautiful and modern environment.
Mylopotas is definitely the most famous and well publicized beach on the island. The second most famous beach is Maganari, which is a very beautiful beach with unique sand, known throughout Greece. It is beautiful because of its clear, blue water and special because the beach is made up of successive inlets that make up a larger beach.
Do not forget to go for a swim at the Kumbara beach. It is a sandy beach, suitable for those of you who are looking for a calmer swimming option. It is no way inferior to Mylopotas or Maganari, as it has gold sand and clear water.
Other beaches, less well-known, but equally beautiful, are that of Manousos, Kalamos, Pappas and Three Churches. They are definitely more private beaches, less crowded, perfect for those who want to spend some relaxing time on the island.
Three Churches beach (Three Ekklisies in Greek) is ideal for those of you who like hiking, as it is at the end of a small canyon, so, to get there, you have to follow a trail on foot. However, its beauty will definitely be worth the trouble of getting there.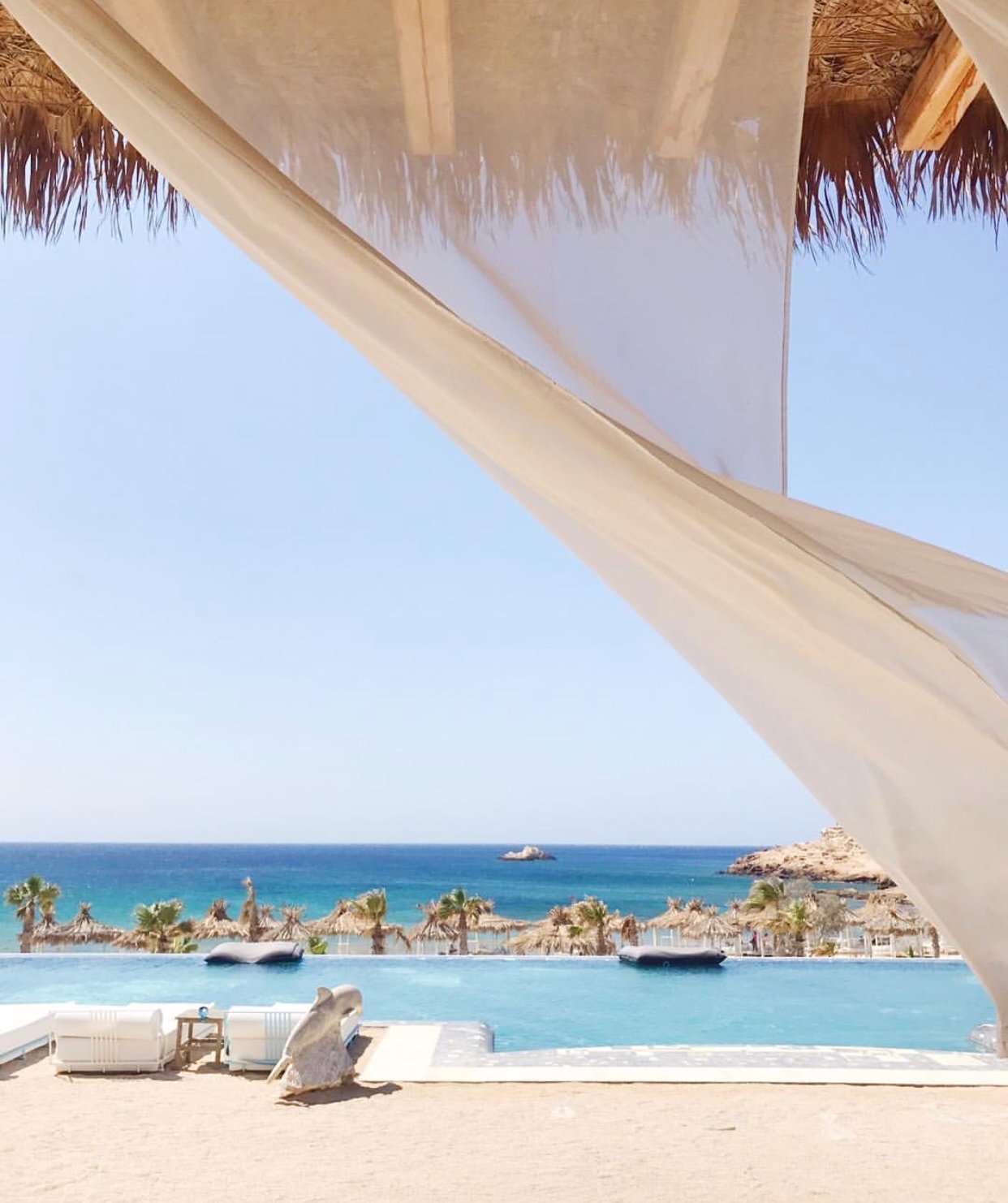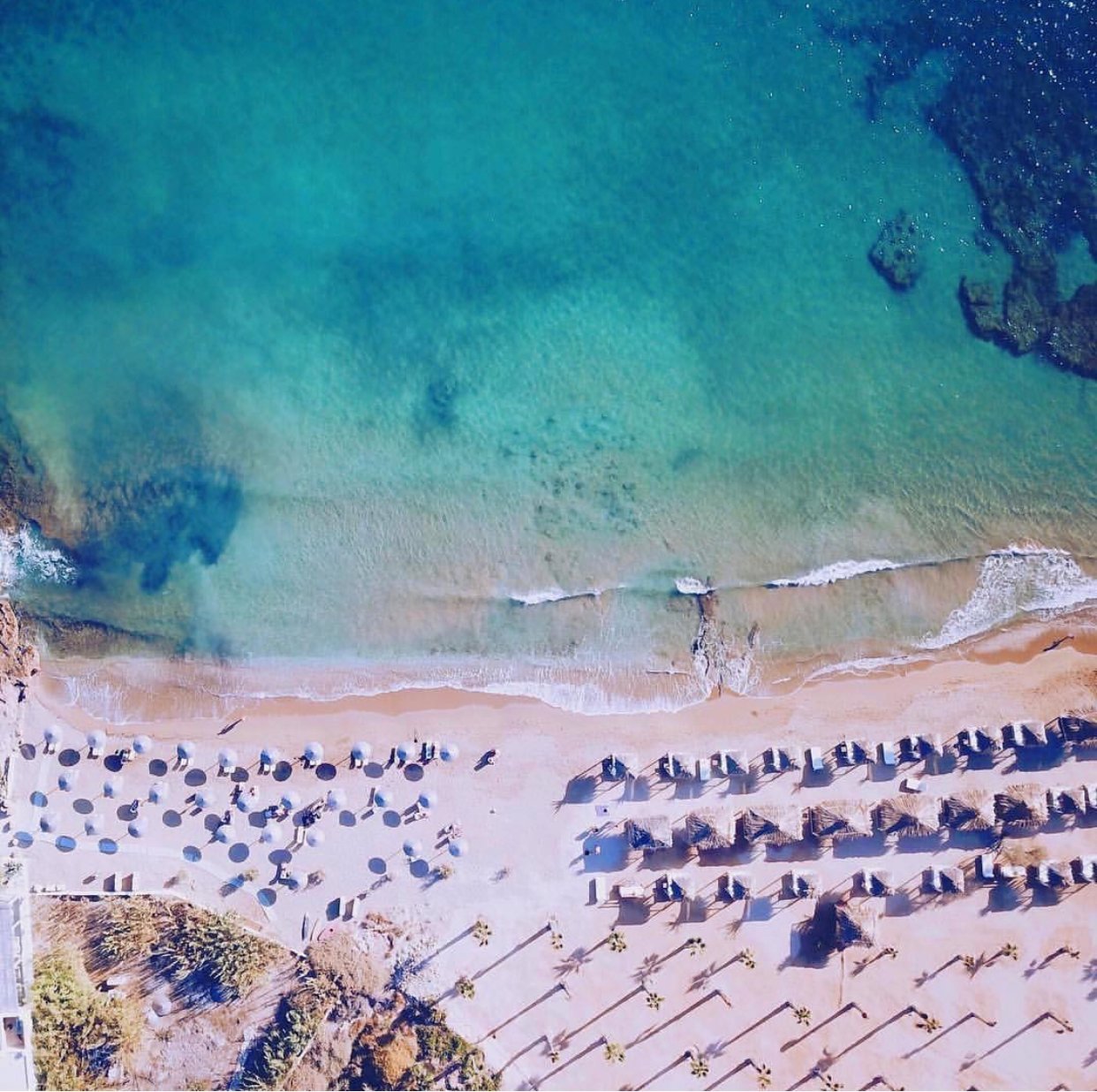 Water spots
Ios is such a youthful island, that beaches where one can enjoy water sports could not be missing. Come to Mylopotas beach to enjoy a wide range of water sports and interesting activities. In addition to windsurfing which is one of the most popular sports, you can try water skiing, kneeboarding, barefoot, banana and tube routes. You can also sail along the beach by sea bike or canoe / kayak. Perfect Holidays include activities and on the island of Ios you will find exactly what you are looking for: unforgettable and enjoyable moments.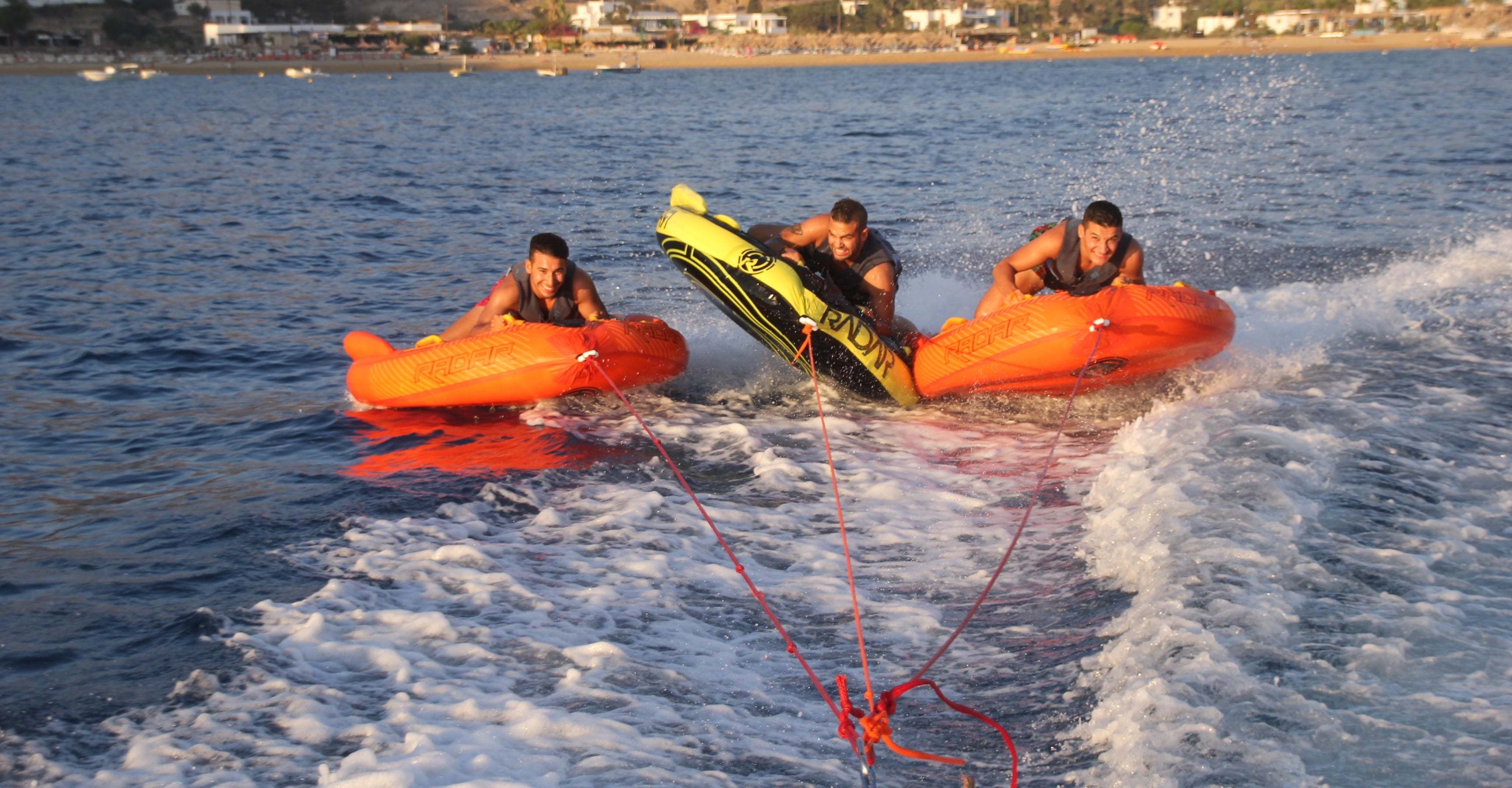 Beaches accessible by boat
On the island of Ios there are two beaches accessible only by boat, Chamoulades and Pikri Nero. They both are beautiful beaches, ideal for those of you who are planning to go on a tour around the island by boat. You can also go for a mini cruise to the Cycladic islands and combine it with a visit to Chamoulades and Pikri Nero.