Ios' Chora, or Ios' town, is the capital of the island of Nios, "noble" and of course beautiful. It owes its beauty to its location, but also to its architectural design. Chora is just 2 kilometers away from the main port of the island (10-minute drive or 20-minute walk) and stands there to welcome visitors to Ios. Chora is located on the west side of the island.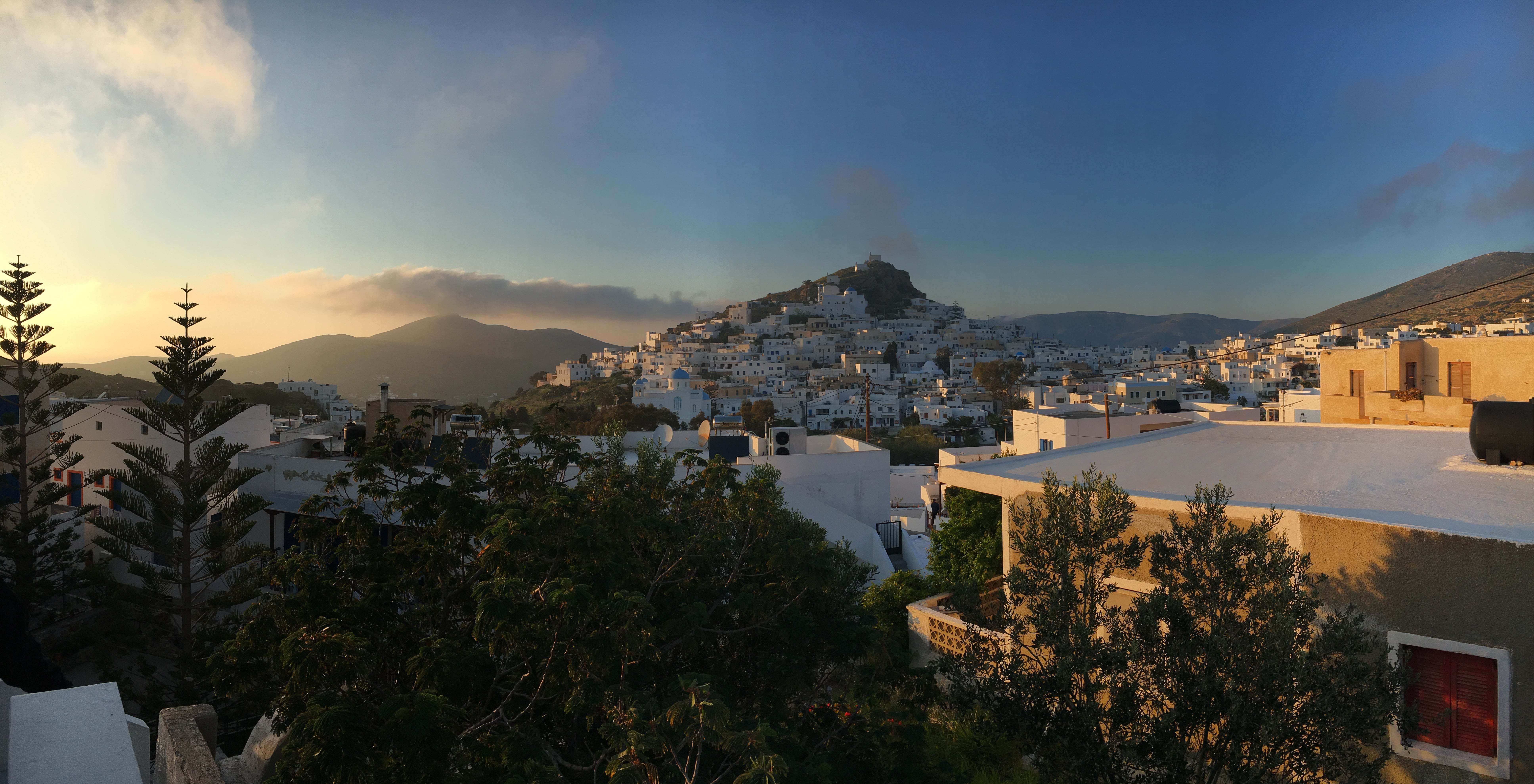 But what makes Chora so special?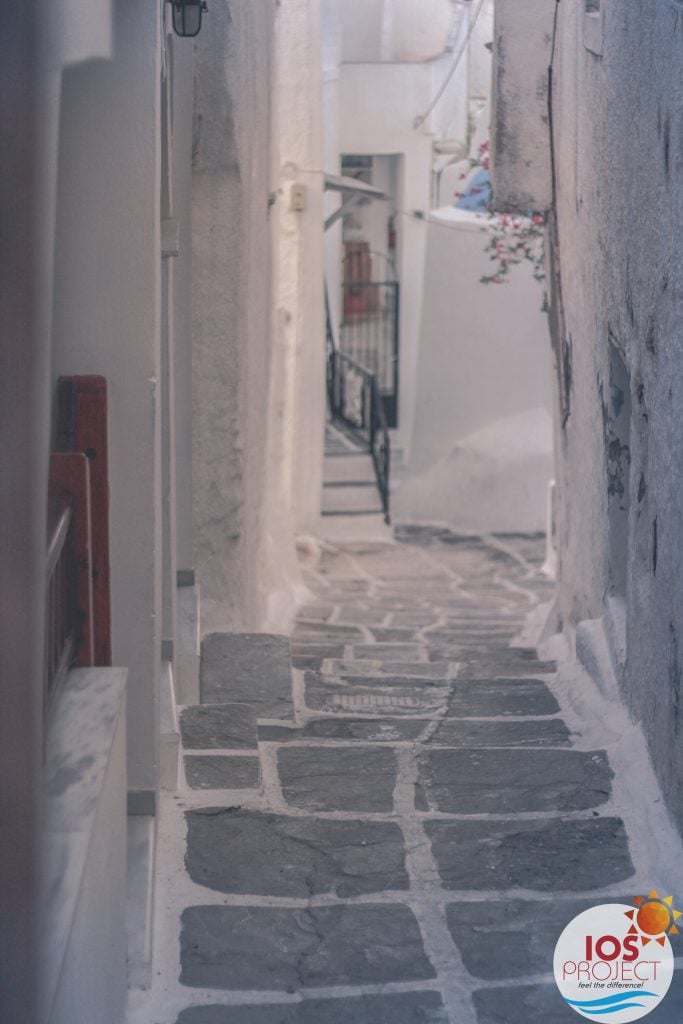 Chora is built amphitheatrically on the hill above Ormos, the port of the island. It is a city that has many experiences to offer to the traveler. Its cobbled streets, welcoming people, entertainment options, restaurants, bars and cafes are only a part of the entire experience. The new city is built on the ancient city of the island, which creates a beautiful combination between the modern and the ancient. It is easy to see scattered elements of the ancient city while taking a walk in Chora. The old settlement of Chora has been preserved. It has the air and aroma of old times with its cobbled streets and small, white houses.

All roads lead to Panagia Gremiotissa
All the small, picturesque alleys of Chora end in one place, Panagia Gremiotissa. The Church of Panagia Gremiotissa is located high in the Chora and, along with its two characteristic palm trees in the courtyard, is considered one of the most famous sights in Ios. Built in a remarkable spot, visible from all over the horizon, the church is dedicated to Panagia. Its name derives from a legend, according to which the miraculous graven image of Panagia traveled on a raft, with a lit candle next to it, which was neither blown off by the waves nor by the winds, leading the Faithful away from Turkish-occupied Crete to Ios' shores. The name was given by locals.
Entertainment in Chora
Ios' Chora is, among other things, the top destination for entertainment, with its vibrant nightlife. Chora has many bars and clubs, which attract visitors. The heart of the island beats in Chora. At the same time, in Chora, there are many restaurants, hotels, rooms for rent, shops, cafes, bars and anything else that will make the guests' stay on the island relaxing, comfortable and fun.
Sights in Chora
In Ios' Chora, besides the small, preserved churches which are a registered trademark for the city, you can also find the twelve Water Mills of Ios. The Water Mills are a favorite spot for those who want to fill their luggage with photos and memories. At the end of Chora, you will see the stone-marble open-air theater "Odysseus Elytis", a cultural gem for the island.