Are you planning a trip to the island of Ios? Have you found the most suitable dates? Are you ready to book those dates to visit the island of Nios? There is just one minor detail left to settle: accommodation on the island. Are you looking for a hotel in Ios? Ios The Project was created to provide a complete holiday experience on the island.
Hotel in the Chora of Ios
Ios' Chora is a very good choice for accommodation on the island. It is central, next to the main port of Ios and one step away from all the shops and stores located on the island. The hotels in the Chora are perfect for those of you who want to explore the entire island and experience their vacation to the fullest. Hotels in Chora provide two things. Firstly, the unique view of the Aegean Sea and secondly, the constant feeling that you are on one of the best Greek islands.
Hotels and other accommodation options in Ios' Chora are scaled price wise, according to the stars and services provided. Special offers for accommodation on the island are also very frequent and, if you are lucky, you will be able to book one of the most beautiful and traditional hotels of the island for your stay.
Hotels in other areas of Ios
You can also travel to Ios and experience the Cycladic magic to the fullest while choosing to stay in a quieter part of the island. Afterall, who hasn't imagined him/herself staying in a beautiful, white, Cycladic hotel or room by the sea. For many, this is the dream of a lifetime. Don't forget that tourists from abroad sometimes save money for years in order to come to Greece. The available hotels of Ios are located in different areas of the island. You can choose to stay in Mylopotas or Chora, by the sea or the port.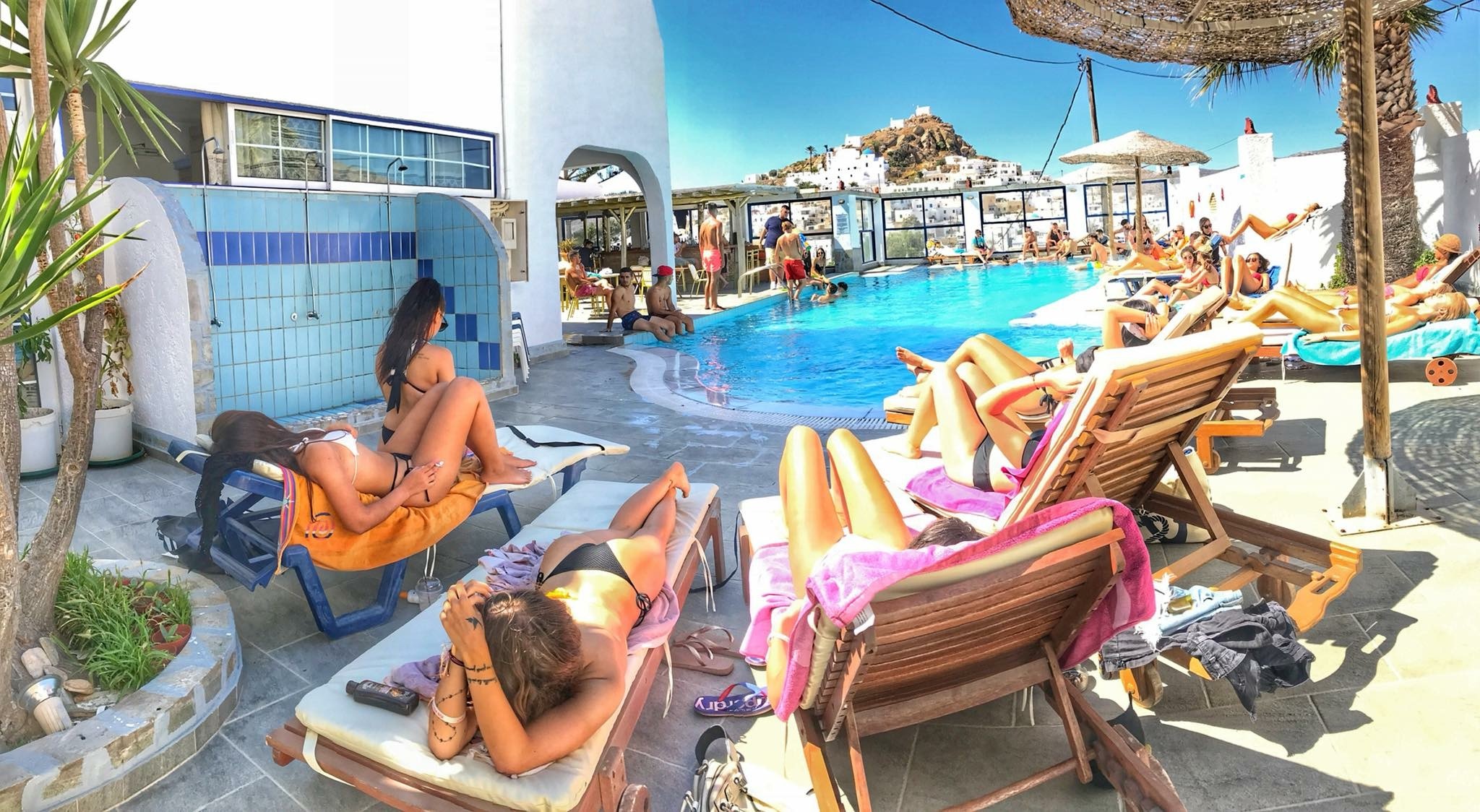 The list is not limited to hotels, as Ios offers several accommodation options such as rooms, apartments, villas and modern residences. By using our hotel listings, you can compare room prices in Ios, depending on the season, and choose the one that best suits your needs. Find the hotel in Ios that satisfies your taste and just pack your bags. Choose from a large selection of accommodation options in Ios and enjoy a unique stay on the island.
Hotels on the island have differences in quality. There are 5-star hotels in the Premium & Luxury category, which are perfect for those of you who want to experience a unique experience on the island. Of course, the island's 4-star and 3-star hotels are in no way inferior. What is certainly true though, is that the hotels in Ios are harmoniously located in all areas of the island.